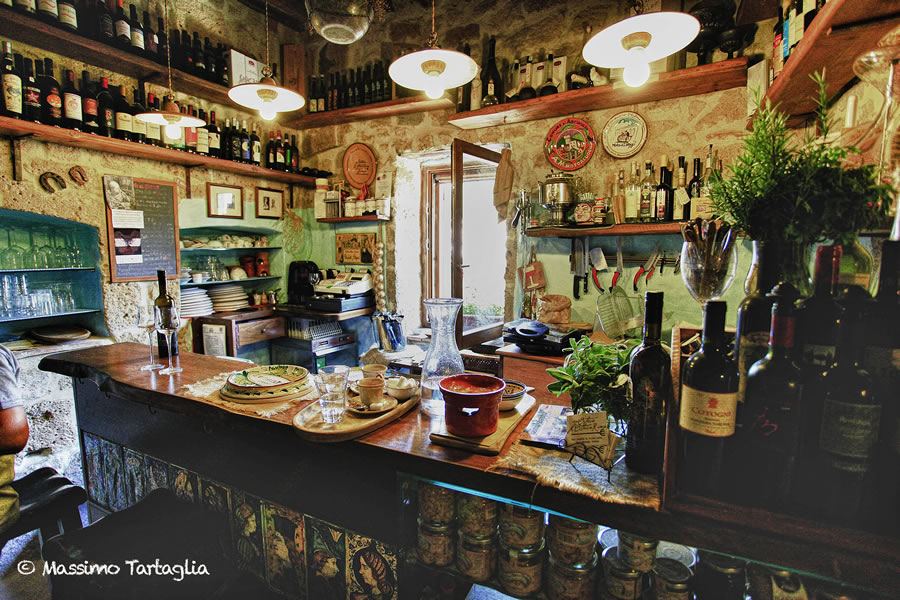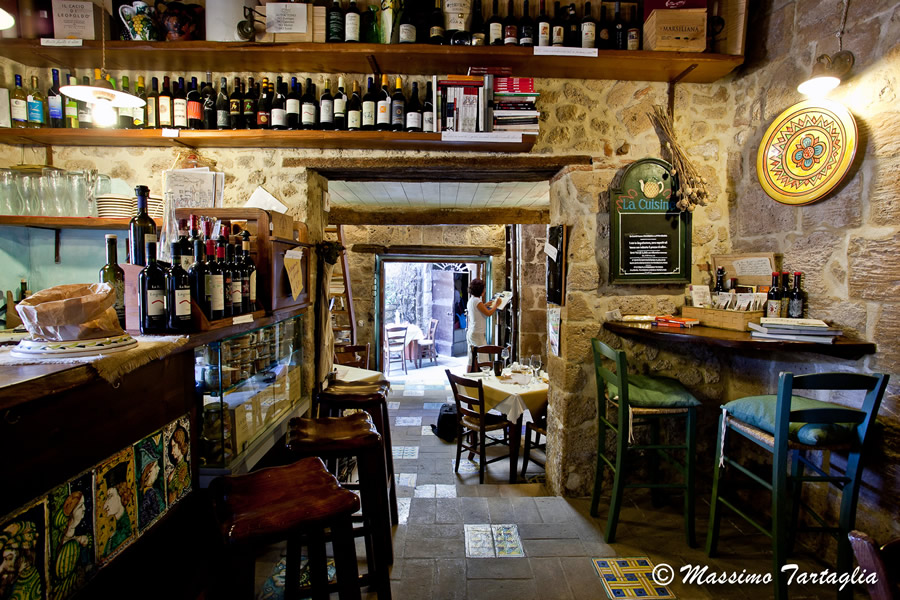 Welcome to Sorano , an ancient village in the Tuscan Maremma which along with Pitigliano and Sovana forms part of the three" Cities of Tufo" . This volcanic area, rich in nature , archaeological sites , caves , gorges and ravines has been witness to centuries of civilizations such as Etruscan, Roman , Byzantine and Lombard and noble families such as the Aldobrandesca and Ursinea .
The ubiquitous element tufo has been constantly used to build extraordinary architectural works, including the "VIE CAVE" , still viable after centuries of use .. Looking at the environment we can observe the perfect harmony between the surrounding nature , generous dispenser of this malleable "raw material" and to which man has added his finishing touch.
Within this striking context , also in a secular environment in which the ages have come and gone and visibly stratified , was born , the "Cantina L'OttavaRima" . The farm to table is the basis of our philosophy and our task is to select with meticulous care and passion that distinguishes us, the best of local food and wine .
We personally know the owners of the companies with which we cooperate and we believe that it is of paramount importance both to better understand the product to present it in the best way .
The raw materials of our dishes , such as the" picciola pear ", cured meats , unpasteurised and vegetable rennet cheeses are all produced by small family farms , carpaccio of razza Maremmana * , as well as the bottarga of Orbetello* (cured Bonito roe )and Tuscan sea Bonito* , are part of the traditional products that you can taste here , perfectaly combined with local wines ( with a focus on organic and biodynamic ) or real ales from Arcidosso , Talamone and Alberese.
And to close , the sweets of the territory such as "Sfratto of Goym" * or Island of Giglio "Panficato" and mutch more grappa and herb liqueurs of Monte Amiata.